Lonely Things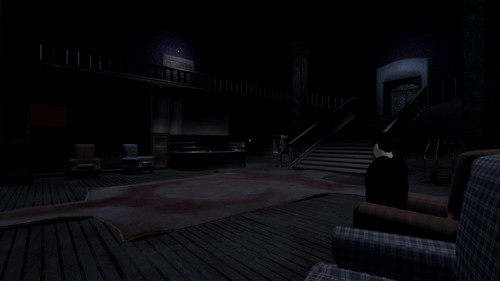 I thought I better get some kind of video on the page for now - I might go back and redo this with more context of what the game is about, but for now I've got with a sort of elliptical series of shots that will at least let people get a sense of what the game is like more than a few screenshots can. I used an edited version of the main exploration theme for the hotel as backing music for it since I think it gets across the tone and pace of the game.
As far as finalising the demo - there have been links on the page for a while now, which I have been sending to friends and other indie developers to give me feedback. It's been very helpful even just with the handful of people who have given me input. They're being nice I'm sure but it is helpful to get positive comments on areas, and obviously completely necessary to get comments on places the game is either breaking or not making sense. I've done a lot to fix these kinds of issues over the past week or two.
At this point I have two notes I want to rewrite, do another pass for bugs, and then I think I will see if I can get outsiders to play it and after that the game will just get finished over the next few months. I expect the final graphical quality will be quite a bit better, and that the game will be optimised, because I am learning a lot about how to do those things as I go. The core of the game, though, I will try my best not to expand on significantly. It's more important that it gets finished than I try to cram in ideas while I'm learning how to do them, now.
Files
LonelyThingsDemoMac
197 MB
Jan 24, 2018